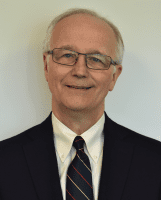 AMCNO Article on CliniSync by Dr. Anthony E. Bacevice, Jr.
December 11, 2020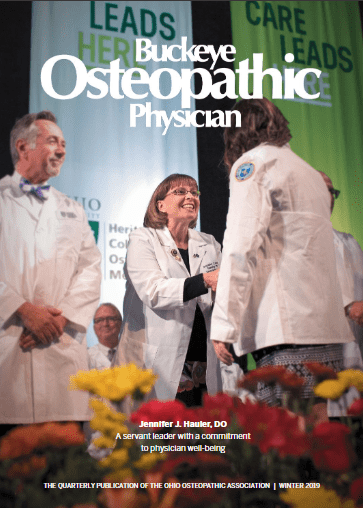 Access the latest clinical data through CliniSync
December 11, 2020
A Message from Carrie Baker, CEO  and President of the Health Collaborative of Greater Columbus
For the last several years, the Healthcare Collaborative of Greater Columbus (HCGC) has been working with community partners to work within what we call a "medical neighborhood" so we can strengthen information sharing and relationships between clinical and social service organizations in our community. Because of our partners' strong commitment to this work we all, as individuals and as a community, have learned so much and embarked on improving quality, value and patient experience by collaborating in our community with the assistance of CliniSync's technology platform to exchange patient data. We recognize that patient healthcare outcomes are dependent on so much more than what happens inside a primary care or hospital's physical space. Environmental, social and behavioral factors deeply influence health and healthcare status and are often sighted as a reason many people can't achieve optimal health, both in our region and across the state and country. Addressing social determinants of health and promoting better connectivity and coordination among all providers – primary care, behavioral health, social services – and by utilizing state-of-the-art technology to assist in doing so is a hallmark of HCGC's mission and the core of this work with our partners.
A well-coordinated patient experience requires a complete picture of a patient's health information. This means that every patient's healthcare provider has a single point of access for referrals and information sharing—from local healthcare providers, social service agencies, and other healthcare stakeholders. We know that technology cannot replace strong provider relationships, but it can augment a difficult world where data –from screenings and assessments to making a referral and having access to the referral outcomes in real-time –can make a difference. We know that a single, HIPAA compliant portal where all those working with a patient can communicate, reduce duplication or even locate patients and their records is the right path to be taking. And we are grateful, thanks to all of our partners below, to report that in 2018, CliniSync referrals nearly doubled!
As HCGC embarks on more quality and cost data collection and reporting, on addressing social determinants of health through the Central Ohio Pathways HUB in our community. Together, we support specific pilots and projects in the region-addressing transportation needs: reducing senior malnutrition, engaging employers and patients in taking more of a leadership role in the quality of the healthcare they buy/receive. In partnership with all of you, we believe 2019 will continue to see increases in collaboration via technology. Below is a list of Medical Neighborhood Partners, with more signing up each week. For additional information, please always feel free to contact carrie@hcgc.org for more information.
Alliance Healthcare Partners
Central Ohio Pathways HU
Central Ohio Area Agency on Aging
Central Ohio Diabetes  Association
Central Ohio Primary Care
Charitable Pharmacy of Central Ohio
Clintonville-Beechwold Community Resource Center
Concord Counseling
CompDrug
Equitas Health
Franklin County Public Health
Health Center at Faith Mission
Healthcare Collaborative of Greater Columbus
Heart of Ohio
Helping Hands Health & Wellness Center
IKOR
Kroger Pharmacy
LaClinica Latina
LifeCare Alliance
Lower Lights Christian Health Center
Mental Health America of  FranklinCounty
Metropolitan Family Care
Mount Carmel Health Partners
National Church Residences
Nationwide Children's Hospital
Netcare
Ohio State University Total Health and Wellness
Physicians Care Connection
Primary One Health
Ripple Life Care Planning
Southeast, Inc
Syntero
The Breathing Association
The Pharmacy at Mount Carmel
Trio Pharmacy
Violet Township Fire Department
YMCA of Central Ohio