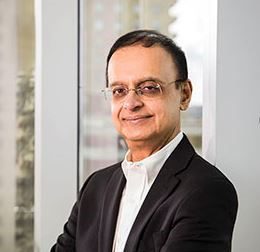 BOARD MEMBER
Jai Pillai joined CareSource in 2018 as Chief Operating Officer. In this role he leads the strategy and implementation of all operational functions including claims, data encounters, configuration, provider data and the member and provider call centers, including quality.
He has an extensive and highly successful background in government programs with a significant focus on health plan operations across multiple lines of business. Prior to joining CareSource, Jai worked for Prime Healthcare where he reported to the CEO and drove revenue cycle optimization and contracting. Previous to this, he served as COO at Horizon New Jersey Health and VP, Government Programs for Blue Cross Blue Shield of New Jersey where he led all aspects of operations and network while the company nearly tripled in size.
Jai started his career at General Electric, where he graduated from the Edison Engineering Leadership program. He has both a Bachelor of Science and a Master of Science in Mechanical Engineering from the University of California, Berkeley. Jai is also a certified Six Sigma Black Belt.